Miners Hall Museum
May 1st 2012 - Present
Located within the Franklin Community Center & Heritage Museum in Franklin, Kansas, the Miners Hall Museum stands on the original site of the Miners Union Hall that was established in 1914.

This property has had a significant effect as many miners met to negotiate unfair labor practics and laws through strikes and protests over poor pay and working conditions back in the day.

It was because of this struggle, that the women and children of the miners began to march. These actions became nationally known and it was at this property that the march of the Amazon Army became a part of American history.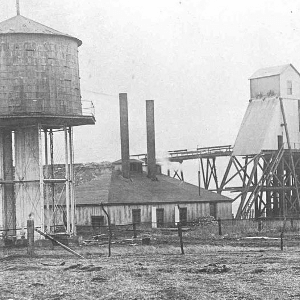 Arma: 15 Western Mine
Pittsburg: Zinc Smelters
In 2022, the Museum has opened it's facilities to displays such as "The Way We Worked" a Kansas tour sponsored by the Kansas Humanities Council in partnership with the Smithsonian Institution's Museum on Main Street Program. Support for "The Way We Worked" Kansas tour was provided by the Ross and Marianna Beach Foundation, the Western Kansas Community Foundation, and Jostens. Support for Museum on Main Street has been provided by the United States Congress.
The Gift Shop located within the Miners Hall Museum also houses several historic photo reprints, and also reprints of maps that identify the various mine and camp names within the area.
Admission:
Free admission for all ages
Hours:
Monday - Saturday 10am to 4pm
Address:
701 South Broadway Franklin Kansas
Phone:
620-347-4220
Website:
www.MinersHallMuseum.com
Email:
MinersHallMuseum@gmail.com
Visitor's Comments
We connected some history on grandparents working in coal mines, great uncle killed in mine #16. Parent living and attended school in surround area (Crowburg). Very informative. Lady was very kind and helpful. Gathered lots of info.
I'm from Chicago visiting the area but came out of the way for the museum. Had a wonderful tour. Am so glad to find a treasure like this museum! Your manager was a gracious host!
Very well done and informative, especially the "Amazon Army."
It's a really nice collection, and you have all done a great job with displays and information.